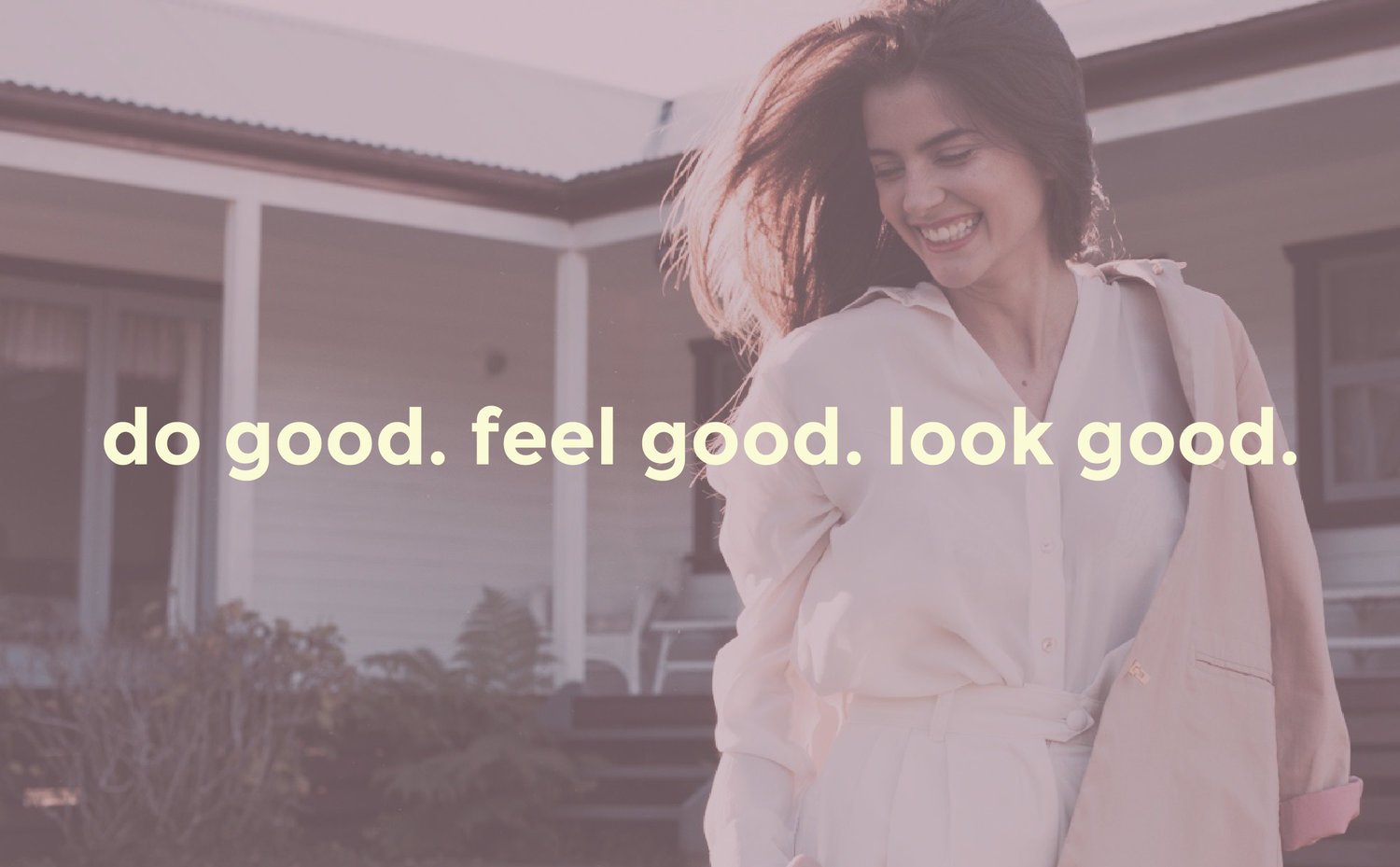 After many years in fashion working as a stylist, designer and running her own label, Do It Again founder Leila began to question the long-term impacts of the fashion industry. As a lover of styling and preloved clothing, Leila saw an opportunity to combine this experience to give garments a new life. And so the concept for Do It Again was born.
Based around the positioning of "do good, feel good, look good", the new branding encapsulates Leila's passions of making a positive impact on our planet, but doing it in your unique style.
The brandmark is inspired by the notion of creating with heart, and the idea of each stitch coming together to form a new garment. An abstract interpretation of two hands overlapping, the brandmark reflects the sustainable and philanthropic values of Do It Again.