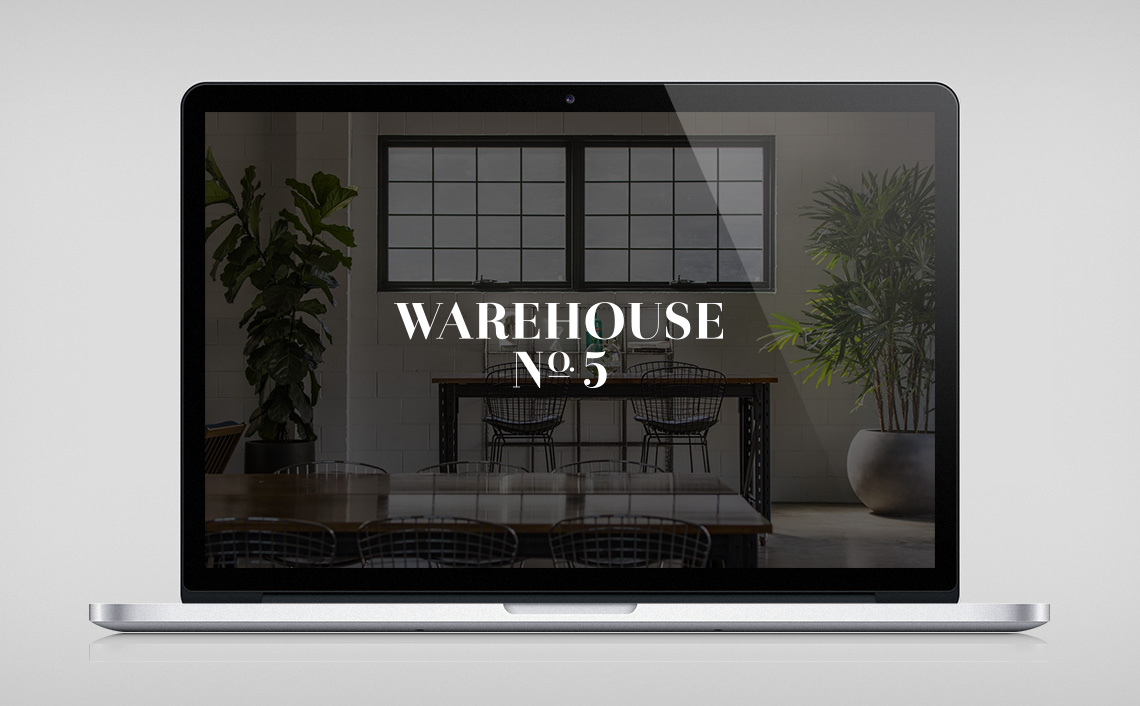 Website Design
Illustration
Graphic Design
With a foundation cemented in culture and community Warehouse No.5 is a dynamic industrial space and a platform for progressive workshops and industry events.
Warehouse No.5 required a new website to showcase the venue and promote upcoming workshops and events. The new site reflects the urban industrial style of the venue while maintaining a clean and professional look. With integrated e-commerce functionality Warehouse No.5 are now able to manage event ticketing internally. The site also includes a downloadable Venue Hire Kit designed to streamline the venue booking process.
As well as a new website, Warehouse No.5 also requested a custom illustration highlighting the iconic greenery in their decor. The illustration was printed on staff t-shirts and incorporated into the business card design.