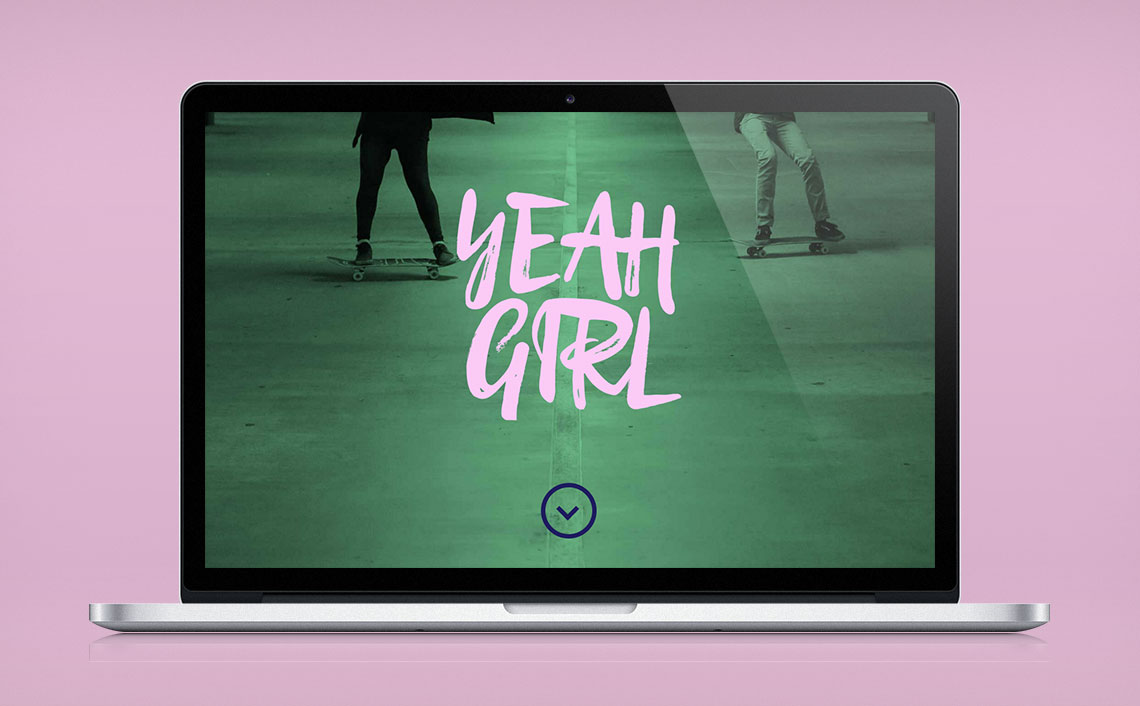 Creative Direction
Logo Design & Branding
Graphic & Web Design
Project Management
Take a look at skateboarding from a new angle, through a new lens, with a fresh perspective. This is the world of women's skateboarding captured by the women that live and breathe it.
Yeah Girl is a photography exhibition, created and curated by Sarah Huston, exposing the often unseen and rapidly growing world of women's skateboarding. Featuring photos of female skateboarders, shot by female photographers from around the world, the exhibition is a documentation of women's skateboarding and its creative undercurrents.
The exhibiting photographers included Sarah Meurle (SWE), Maria Lima (DNK), Nam-Chi Van (USA), Sarah Huston (AUS), Louisa Menke (NLD), Lisa Kindberg (SWE), Marie Dabbadie (FRA) and Mimi Knoop (USA).
As the creator of the exhibition, Sarah has managed and overseen all aspects of creative direction, design, curation and event management, from the initial concept to the final production. A custom website was designed to promote and document the exhibition while providing a platform for further exposure for the photographers involved. The event was captured and documented in a short video.
Yeah Girl was held at Dust Temple from March 11-28 and was a part of Bleach* Festival 2016.